Posted by Linda Szymanski, owner of Salts of the 7 Seas on Jun 8th 2020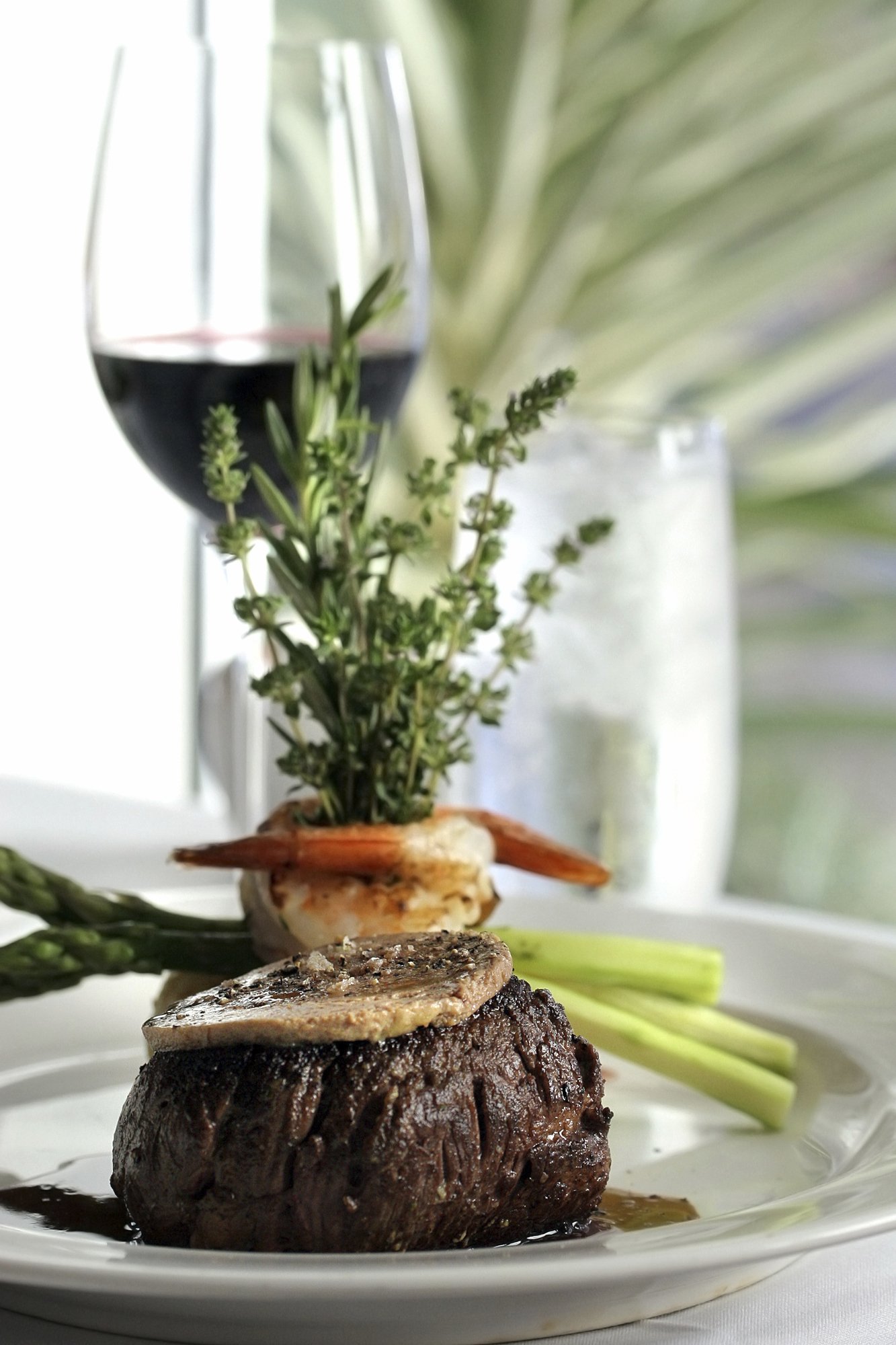 A great way to up your gourmet grilling game is to learn a few tricks from top chefs. Take your steak to another level of gourmet. Simply slice a sweet onion; dip it in balsamic vinegar, and grill it along with some shrimp and par-boiled asparagus spears dipped in melted butter, and top it all off with Salts of the 7 Seas Roasted Garlic Infused Sea Salt. Grill for enough time to create grill marks on the onion slices and asparagus. Cook the shrimp until pink for about 3-5 minutes. Set them aside. Proceed to grill your steak. See video below for cooking the perfect filet mignon.
Now, it is time to assemble! Gather a fresh herb, here we used fresh rosemary. Proceed to lay the asparagus down on top of either mashed potatoes or simply the plate. Take a tooth pick and fix the shrimp to the top of the asparagus. Insert into the middle of the shrimp, a small sprig of herbs. Finally, place the filet down, and top it with a grilled onion slice. Here is the final part that makes all the difference.......
Sprinkle Salts of the 7 Seas Porcini Mushroom Infused Sea Salt onto the onion and, "Voila!"
You have just created a 5-Star meal!